3 Nov 17, 04:54 PM

RedRoseNHugs2U: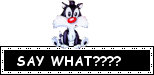 Bring it on Bull. I'm ready for you!!

8 Nov 17, 01:15 PM

RedRoseNHugs2U:

take your pill and meet me in Bowls at 8pm and Gin at 9pm. Be ready to party!!

10 Nov 17, 03:51 PM

fluffyannie1440: hey terri - so good to have you on board as a host
14 Nov 17, 03:32 PM

cyndih60:

and join Linda in bowls and gin and have a laugh or two among friends

i wanna win


16 Nov 17, 04:48 AM

Linda: Its 11/16/2017..Two years ago today one of the funnies, kind, friendly ,person we all got to know on pogo,, Gigg (Caroline) had pass away,, I remember that day like it was today, read on next page
16 Nov 17, 04:51 AM

Linda: My heart is still broken as all that knew her is as well,,everyone lost a great person..in my thoughts she has never left,,not a day go bye that I dont think of her..Read on next page
16 Nov 17, 04:55 AM

Linda: Di,,World was both was Giggs closest friends as I...She was my back bone, she was always honest with me..it was Gigg that asked me to join league,,so happy she did,,Read next page
16 Nov 17, 05:01 AM

Linda: I also know that Bob was very close to Gigg he to was a great friend of Gigg..I know all that knew her loved her..and miss her greatly.. We all will Love You ALWAYS. And miss you deeply..

16 Nov 17, 05:32 PM

paradisebob1: Am missing my friend Carol (Giggs). She was such a great person to know. I am so grateful for her taking under her wing and helping me thru my darkest time. Love you greatly, my Miss Carol.
23 Nov 17, 02:32 PM

Linda: Happy Thanksgiving gaffers,, Hope all of you are having a great day..

28 Nov 17, 07:27 AM

tidydi: Nice page Terri ...

28 Nov 17, 02:06 PM

RedRoseNHugs2U: Your Welcome
28 Nov 17, 05:40 PM

Linda: Love this page Terri,, yes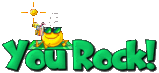 28 Nov 17, 06:40 PM

RedRoseNHugs2U:

23 Dec 17, 02:53 PM

Linda: Hi Gaffers.. A Very Merry Christmas to all of you,,Hope you all have a wonderful day with your family...Ho Ho Ho..You better be good,,OR you know what happens.. MERRY CHRISTMAS
24 Dec 17, 02:23 PM

cyndih60: MERRY CHRISTMAS TO MY GAFFER FAMILY, HOPE YOU ALL HAVE A WONDERFUL DAY WITH YOU FAMILY AND IS FILLED WITH LOVE AND HAPPINESS.

31 Dec 17, 06:01 PM

bosshoss2014: great job on home page red wtg
31 Dec 17, 06:50 PM

RedRoseNHugs2U:

1 Jan 18, 03:38 PM

paradisebob1: Happy New Year !!!!!!!!!!!!!!!!!!! I am back.
1 Jan 18, 05:14 PM

cyndih60:

WB BOB WE ALL MISSED YOU.......YOU ARE NOT ALLOWED TO GO ANY WHERE ELSE