THIS SHOUT BOX IS NOT USED FOR COMPLAINTS I PAY FOR THIS SHOUT BOX IF YOU HAVE A COMPLAINT SEND ME A E-MAIL AND I WILL ADDRESS IT THANK YOO!!!
19 Mar 18, 06:24 AM

jewelslovesJesus:

to whomever opened my check-ins, I really appreciate it
19 Mar 18, 12:08 AM

Larry4578P: TY MF'S WHO KEPT FIGHTING WITH ME TO TRY AND GET BACK TO LAST TOUR OF NITE.WE ALL HAD A HECK OF A TIME BUT A LAST TOUR WOULDDA BEEN CHAOS LOL.
18 Mar 18, 12:10 PM

woo2211963: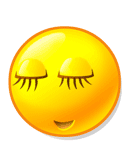 Answer to this month's riddle - BANANAS?
18 Mar 18, 08:48 AM

Larry4578P: HI ALL,IF ANY HOSTS ABOUT FOR 9PM N 9:30 TONITE BE AWESOME IF COULD PICK UP THOSE TIMES AS HAD SOMETHING COME UP AND HAD TO DROP EM,SEE YOU ALL AT 10PM:)
17 Mar 18, 06:43 PM

princessqahira:

TO LARRY ON WINNING MY 100TH TOUR TONIGHT THANK YOU ALL FOR COMING AND JOINING ME HAD A GREAT TIME
17 Mar 18, 08:14 AM

princessqahira: THANK YOU LARRY ALSO TO GO ALONG WITH THAT BADGE THERE WILL BE A 1000 TD DONATION SO PLEASE COME OUT AND CELERBRATE MY 100TH TOUR. TONIGHT SAT 17TH AT 7PM. THANKS KERRY.XX
17 Mar 18, 12:20 AM

Larry4578P: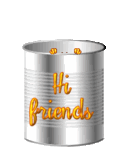 REMEMBER ALL 7PM TODAY SAT.17TH IS KERRY'S BIG 100TH TOUR CELEBRATION AS A CUTTER HOST SO PLZ JOIN ME AND WIN THAT BADGE I THROWING IN AS A PRIZE NOT TO MENTION THE GOOD TIME
16 Mar 18, 10:27 PM

dawnsybutterfly: Ty Larry hugs!
16 Mar 18, 07:23 PM

Larry4578P:

NICE BIG TOUR NUMBER THERE DAWN ESPECIALLY WITH ADMIN. DUTIES AND ALL AS WELL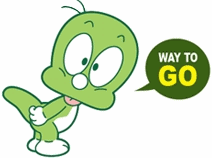 16 Mar 18, 02:34 PM

dawnsybutterfly:

16 Mar 18, 02:31 PM

dawnsybutterfly: HEY JOIN ME FOR MY 1000 TOUR CELEBRATION 3000 BUX TO THE WINNER AT 4PM!!
16 Mar 18, 09:09 AM

sandie703: WTG Kerry on your new position

16 Mar 18, 03:02 AM

djscotty1player: PRINCESS I WOULD TO EXPRESS MY CONGRATS TO YOU FOR YOUR PROMOTION TO ADMINS,, YOU HAVE BEEN A GREAT ASSET TO OUR STAFF AS IT WERE,,I KNOW YOU WILL USE YOUR TALENTS AND EXPERIENCE AND DO TWICE AS GOOD FOR OUR LEAGUE..YOU ARE A WONDERFUL YOUNG LADY AND WELCOME TO THE BIG TIMES..HUGZ AS ALWAYS..YOUR DJ
16 Mar 18, 01:12 AM

Larry4578P:

FOR AS MANY AS POSSIBLE TO JOIN PRINCESS AT 7PM ON SAT. FOR HER 100TH TOUR AS A CUTTER HOST AND IN CELEBRATION OF THAT I WILL BE GIVING AWAY A MIN. POG GEM BADGE AWAY.SO COME ON OUT AND JOIN KERRY AND MYSELF AND TAKE AWAY A BADGE TO BOOT IF CAN WIN IT.HOPE SEE A FULL ROOM

15 Mar 18, 10:04 PM

princessqahira: ty for the nice kind messages.
15 Mar 18, 09:22 PM

jewelslovesJesus: MONK, I TRIED ADDING BOOBOO AS CONTACT & SAYS NOTHING FOUND, TRY ADDING ME jewels72 OR TRY MY PHONE NUMBER IF NAME DOESN'T WORK
15 Mar 18, 09:18 PM

jewelslovesJesus:

ON PROMOTION TO ADMIN KERRY, GLAD TO HAVE YOU AS PART OF THE TEAM
15 Mar 18, 09:10 PM

ShawnH624: congrats princess on your pormotion to Admin!
15 Mar 18, 08:10 PM

princessqahira: Thank you so much larry means a lot my friend

15 Mar 18, 07:41 PM

Larry4578P:

KERRY ON BECOMING PART OF ADMIN.YOU HAVE BEEN A GREAT HELP TO THE LEAGUE AND SURE YOU'LL FILL IN YOUR NEW DUTIES JUST AS WELL
15 Mar 18, 07:18 PM

monkeysanders55: ITS COOLER THEN TRILLIAN THIS THE ONLY WAY I BE ABLE TO CHAT WITH YOU ALL ON A MESSENGER
15 Mar 18, 07:17 PM

monkeysanders55: IT ASKS FOR A PHONE NUMBER USE CELL IT ONLY ASKS YOU FOR THAT SO IT SENDS YOU A CODE TO ACTIVATE THE MESSENGER
15 Mar 18, 07:15 PM

monkeysanders55: HI STAFF I NO LONGER CAN USE TRILLIAN I HAVE DOWN LOADED A PROGRAM CALLED ICQ.COM IT IS SAFE AND ITS PRETTY COOL I NEED ALL STAFF IF ABLE TOO DOWNLOAD IT MY NAME THERE>> booboo
15 Mar 18, 06:20 PM

Larry4578P:

ALL FOR THE GREAT TURNOUT TODAY FOR MY DINNER HOUR GAMES AND A GRET BIG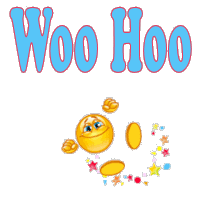 TO PAPA FOR WINNING MY 500TH TOUR AND AN EXTRA 5000 BUXX
15 Mar 18, 05:14 PM

princessqahira: I WOULD LIKE TO THANK ALL THE WONDERFUL MEMBERS THAT HAVE JOINED ME IN TOURS LOVE YOU MY FAMILY.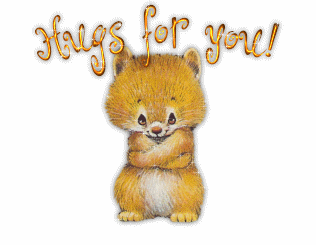 15 Mar 18, 04:27 PM

Larry4578P: OH OH LOL YES I DO JEWELS IT IS TODAY AT 6PM THAT IS MY BIG 500 TOUR,TYVM FOR THE CORRECTION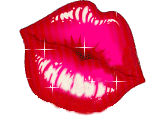 15 Mar 18, 01:22 PM

monkeysanders55: ok lisa my trillian is not working proper but we get with u has soon has we can
15 Mar 18, 12:59 PM

lisarichardorme: monk or jewels can u please add me to ur trillin I need to talk to one of u very important my trillian name is lisaorme1234 ty
15 Mar 18, 11:15 AM

jewelslovesJesus: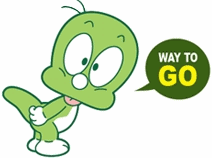 LARRY....UMMMM, YOU MEAN THE 15TH, CORRECT? TODAY IS THE 15TH MDF LOL
15 Mar 18, 09:06 AM

monkeysanders55: TO ALL TRYING TO CONTACT ME ON TRILLIAN I AM HAVE TROUBLE WITH IT
15 Mar 18, 04:02 AM

monkeysanders55:

LARRY ON YOUR 500 TOURS AND THE DEDICATION YOU GIVE TO BOWL CUT WELL APPRECIATED
15 Mar 18, 01:32 AM

Larry4578P: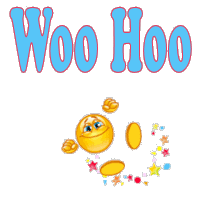 HAVE HIT TOUR #500 AS A CUTTER HOST FOR MY 6PM TOUR TODAY THE 16TH,HAVE ADDED 5000BUXX SO COME ON IN AND CELEBRATE WITH ME

14 Mar 18, 05:33 PM

monkeysanders55:

ALL NEW MEMBERS
14 Mar 18, 05:32 PM

monkeysanders55:
YOU ALWAYS HAVE BEEN A GOOD GUY I JUST WANT YOU TO HEAL AND GET BETTER SO YOU CNA HOST SEE YOU NEXT WEDS ON THAT ISSUE
14 Mar 18, 03:54 PM

jewelslovesJesus:

& He loves you too...
Hugs & God bless DJ
14 Mar 18, 03:49 PM

djscotty1player: PART TWO; HAVE TO LOOK DOWN FOR FIRST PART...DUHHHH.LOL.THE LADY WHO HAS MADE ME A BETTER MAN IS MONKEYSANDERS..NOT ONLY AS THE HEAD ADMINISTRATOR BUT AS A GREAT FRIEND..WITHOUT HER GUIDANCE..DON'T KNOW WHERE I WOULD BE...THANK YOU...BOWLCUTTERS I WILL BE RESPONDING TO YOUR EMAILS...DAWN, JEWELS, LARRY KTTN KERRY JOH HONEY...THANK YOU LOVE TO ALL OF YOU AND GOD BLESS...ONE MORE THING...WELCOME TO STAFF GBCHAMPS2003
14 Mar 18, 03:44 PM

djscotty1player: I HAVE TO TELL ALL OF OUR BOWLCUT FAMILY..MY HEALTH HAS REALLY BEEN BAD FOR SEVERAL MONTHS AND ALL OF YOUR THOUGHTS AND PRAYERS ARE GREATLY APPRECIATED, BUT I HAVE SOMETHING I NEED TO GET OFF MY CHEST. GOD HAS PROVIDED ME WITH THE BEST GROUP OF PEOPLE AS FAR AS I AM CONCERNED INTO MY LIFE..BEING A RADIO PERSONALITY ALL OF THOSR YEARS DOESN'T COMPAIR WITH BOWLCUTTERS..THE LIST COULD GO ON AND ON AND I WILL ADDRESS AS MANY OF YOU AS I CAN..BUT THE ONE LADY THAT HAS TURNED MY LIFE AROUND TO MAKE ME
14 Mar 18, 01:51 PM

monkeysanders55: KERRY MY TRILLIAN IS NOT WORKING
14 Mar 18, 11:05 AM

sassafrasue1: MONKEY I REGISTERED FOR YOU 12:00 TOUR BUT WAS HAVING COMPUTER PROBLEMS AND COULDN'T GET POGO DOWNLOADED IN TIME SVS !
14 Mar 18, 09:54 AM

jewelslovesJesus:

BIRTHDAY BASH TOUR FRIDAY MARCH 16TH 8 PM EST