THIS SHOUT BOX IS NOT USED FOR COMPLAINTS I PAY FOR THIS SHOUT BOX IF YOU HAVE A COMPLAINT SEND ME A E-MAIL AND I WILL ADDRESS IT THANK YOO!!!
20 Jun 18, 11:37 PM

monkeysanders55: js once maybe when I get more help weds pick back up but rose and dj is doing a lot and need a day also its there choice if they want to host on the day we closed but its the only day either them even get off so please understand this and i work on getting evening back up and running for weds nights
20 Jun 18, 06:34 AM

jsgrl62: THANK YOU SO MUCH FOR PUTTING UP YOURS ON WEDNESDAY FOR US. I JUST WISH THERE WERE SOME TONIGHT THAT I COULD PLAY WHEN I GET HOME FROM WORK. AS IT IS MY FRIDAY NIGHT.
17 Jun 18, 01:21 PM

sassafrasue1: HAPPY FATHERS DAY TO ALL OUR BC DAD'S !
17 Jun 18, 11:04 AM

rosekttn122: HAPPY FATHERS DAY TO ALL THE DADS ON THE LEAGUE
16 Jun 18, 02:19 AM

monkeysanders55:

IF YOU GO TO THE RIGHT SIDE OF THIS PAGE TO THE BOTTOM YOU SEE BIRTHDAYS IF YOU SCROLL THAT BOX TO THE BOTTOM OF THE BIRTHDA LIST YOU SEE THE BACK DOOR TO THE ROOM IF YOU LIKE YOUR BIRTHDAY ON HOM EPAGE SEND ME A POGO E-MAIL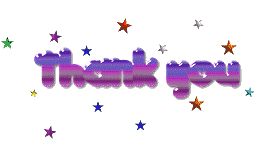 13 Jun 18, 03:56 PM

monkeysanders55:

shout box cleaned and ready for more chat