11/15/18 10:47 AM

rogers4x: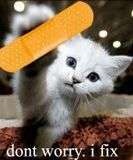 NADIA ~ I Am So Sorry You Had Issues, I Didn't Know About Your Problem Until After I Closed, So I Gave You The Rose Round 2 And Took You Out. Hope Things Are Better Today. See You Soon.
11/14/18 05:05 PM

ilovecats2008452: ss that i couldn't make it to hogs, i kept getting booted. someone doing badges for me. i will try again tomorrow. have a good night
11/13/18 09:22 AM

rogers4x:
ROSES!!!! Still Loads Of Time To Get Those Round Wins and Tour Wins Collected For Our Gift Card Contests!!! Remember The More You Jump ~ The Better Your Chances. I Will Post Weekly Updates For Each Contest So Everyone Can See Where They Are. Best Of Luck Roses!!!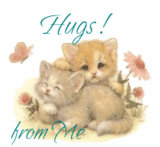 11/11/18 09:29 AM

alicetrouble8: VERY SORRY FOR THE LOSS OF YOUR GRANDFATHER, PRAYERS FOR YOU AND YOUR FAMILY.
11/10/18 08:37 PM

DynoD3:

Very sorry Ash <3
11/10/18 07:05 PM

rogers4x: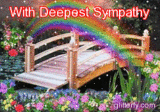 ASHLEY (KOUNTRYGRL) On The Loss Of Your Grandfather This Morning. Please Let Us Know If There Is Anything We Can Do.

11/10/18 01:15 PM

DynoD3: HELLO ROSES PLEASE JOIN ME FOR MY 7PM TOUR IN SHOWBIZ SLOTS TONIGHT, NOT ONLY IS IT MY 900TH TOUR IT WILL ALSO BE A RANK ADVANCEMENT TOUR. WINNER OF THE TOUR WILL GET TROPHY ON HOME PAGE, 2000 BUX AND A BADGE ALBUM, AND MAYBE MORE ??? LOOKING FORWARD TO SEEING YOU THERE, YOUR THE BEST ROSES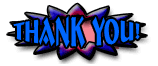 11/09/18 10:10 PM

DynoD3:

GAME ON 1000 TOURS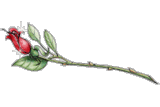 11/05/18 10:28 AM

rogers4x: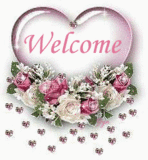 To All Our New Roses As Well As Returning Roses!!! We Are Looking Forward To Seeing/Meeting Everyone!! Please Let Us Know If There Is Anything You Need. Thank For Joining Us!!!
11/03/18 07:59 PM

alicetrouble8: SS I FROZE AT THE END OF SPOOKY. HAGN
11/03/18 07:50 PM

rogers4x: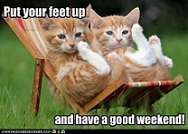 DON'T FORGET TO "FALL BACK" AND SET YOUR CLOCKS BACK 1 HOUR (IF YOU FOLLOW DAYLIGHT SAVINGS TIME) TONIGHT BEFORE YOU GO TO BED. HAGN ROSES SEE Y'ALL TOMORROW!!!!
11/01/18 02:45 PM

rogers4x:

HAPPY NOVEMBER ROSES!!!!! PLEASE WATCH THE TOP OF THE HOME PAGE FOR SOME EXCITING UPCOMING CONTESTS ABOUT TO KICK OFF!!!! DETAILS WILL BE POSTED SHORTLY ~ SO GET READY TO PARTY AND HAVE SOME FUN!!!!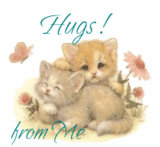 10/31/18 10:05 AM

Prinbear:
Happy Halloween Roses
10/30/18 07:43 PM

NoBics: Hi MDF's who were playing Lottso with me tonight...I had to run client was having a bit of a manic moment. It was fun and thank you so very much! Have a good night and God bless! Teresa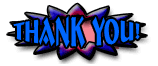 10/30/18 04:24 PM

alicetrouble8: POP did you use 1-650-628-1500 to get EA
10/30/18 01:14 PM

rogers4x: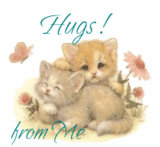 POP!!! COPIED PASTED AND EMAILED YOU THE NUMBER ALICE GAVE US!!! THANKS AGAIN ALICE THIS IS SURE A LIFE SAVER!!!
10/30/18 11:57 AM

poppop1157: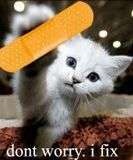 does anyone have the number to ea sports to talk to them so i can get into pogo if so e-mail me at poppop19579@msn.com thanx
10/30/18 05:34 AM

ilovecats2008452: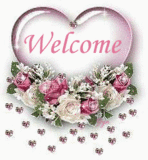 Queen, looking forward to seeing you again
10/29/18 07:11 PM

DynoD3: I'D LIKE TO SAY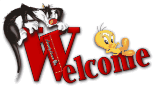 TO ALL OF OUR NEW AND RETURNING ROSES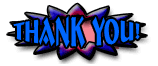 FOR CHOOSING TO PLAY WITH US , AND DON'T FORGET TO

10/29/18 04:47 PM

alicetrouble8: Welcome Q thanks for joining