12/11/17 07:24 PM

DynoD3: HAPPY BIRTHDAY DAVE
11/28/17 05:27 PM

DynoD3: HAPPY BIRTHDAY BUNNY <3
11/28/17 09:48 AM

rogers4x:
BUNNY!!!!! I Hope You Have A Hopping Good Day!!!!
11/28/17 08:47 AM

plybunny898:

thanks ev1 for the birthday wishes
11/28/17 02:49 AM

nut963: Happy Birthday Bunny
11/25/17 07:08 PM

DynoD3: HAPY BIRTHDAY DOJO <3
11/23/17 11:52 AM

rogers4x:
HAPPY THANKSGIVING ROSES ~ HAVE A FANTASTIC AND SAFE HOLIDAY. See Y'all On Friday

11/23/17 10:08 AM

sweetblack225: HAPPY THANKSGIVING FAMILY BE SAFE N ENJOY
11/23/17 08:50 AM

plybunny898: Happy ThanksGiving to my roses family love all have a great day
11/23/17 05:40 AM

ilovecats2008452: HAPPY THANKSGIVING TO ALL MY AMERICAN FRIENDS
11/22/17 10:29 PM

DynoD3: HAVE A HAPPY THANKSGIVING ROSES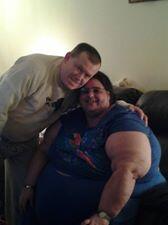 11/22/17 10:05 AM

SharonandJoey: HAPPY THANKSGIVING TO ALL!!!!
11/10/17 10:17 AM

plybunny898:
Happy belated birthday Kit ss I missed it hope you had a great day
11/09/17 06:48 PM

DynoD3: HAPPY BIRTHDAY KIT <3
11/09/17 04:53 PM

rogers4x:
KITTEN ~ I HOPE YOU HAVE AN AWESOME DAY. Join Us Tonight at 8 pm In Spooky Slots for Kitten's Birthday Tour, 5000 Buxs To The Tour Winner!!!!

11/07/17 08:10 AM

plybunny898:
roses have a great day
11/05/17 12:51 PM

plybunny898:

Roses tysm for your prayers my grandson Tyler is home now the medicine is working bring down the swelling he has to walk with a cane for the next few months and has to have physical therapy to strengthen his left side and occupational therapy to gain use of his left hand again we have along way to go so please keep him in your prayers he will be 21 on Dec 7th and he has a 1yr old son
11/04/17 09:43 AM

ilovecats2008452:
please remember to turn your clocks back 1 hour tonight before going to bed
10/31/17 10:25 PM

Lisamon40:
I wanted to say thank you to Shinytee for welcoming me back. I am so sorry I haven't been around the last 6 months. I have been working a ton. I also now take care of my 4 month old granddaughter from 5-11:30pm every night while her parents work. That doesn't leave a lot of time to play and I so miss you all my friends. I was able to sneak in a tour between 1st job and granddaughter today. I also work a 2nd job 4-5 days a week to. I will do my best to play when I can.
10/31/17 07:13 PM

rogers4x:
PLEASE JOIN US WEDNESDAY, NOVEMBER 1ST FOR OUR HALLOWEEN COSTUME CONTEST. WE OPTED TO DO OUR COSTUME CONTEST THE DAY AFTER HALLOWEEN, IN CASE ANYONE WAS BUSY WITH TRICK OR TREATERS. WE WILL HOLD OUR COSTUME CONTEST DURING THE 7 PM TOUR IN SPOOKY SLOTS. THE TOUR WINNER WILL RECEIVE 10,000 BUXS. THE 1ST PLACE COSTUME WILL WIN A BADGE ALBUM, THE 2ND PLACE COSTUME WILL WIN 2 MIX AND MATCH BADGES, AND 3RD PLACE WILL WIN A MIX AND MATCH BADGE. BEST OF LUCK TO ALL!