Wed, Aug 16th 2017, 07:02 PM

cid789: i am trying get into the room ss from cd
Tue, Aug 15th 2017, 07:48 PM

tuff: sorry i couldnt jump in any tours..i cant get in any rooms
Sat, Aug 12th 2017, 03:14 PM

BooDarlin082088: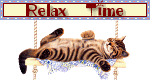 Fri, Aug 11th 2017, 11:43 AM

Epicciano4:
POGO has been being POGO...a P.I.T.A. -If you add either spark or trillian (messengers) you can hit one of us up. I am DJ_Epic on both. Sometimes being sent a link will help get you there. Some tours are set with room links also.
Thu, Aug 10th 2017, 07:19 PM

wynniethepooh61: so please removce me Epic.... sorry
Thu, Aug 10th 2017, 07:15 PM

wynniethepooh61: I cant get in that room it says its closed
Wed, Aug 9th 2017, 09:19 PM

sandypw_: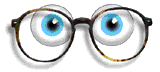 Wed, Aug 9th 2017, 09:09 PM

sandypw_: i love zoppa room says closed
Wed, Aug 9th 2017, 04:49 PM

BooDarlin082088: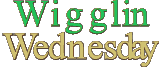 Wed, Aug 9th 2017, 03:17 PM

cid789: ty epic