16 Oct 18, 11:28 PM

Guest: [link] spreading love around the world
4 Aug 18, 01:52 AM

ingaverb16: I AM DONATING 10,000 BUX TO THE WINNER OF THIS TOUR TOO
4 Aug 18, 01:49 AM

ingaverb16: HI EVERYONE I SET A BOWLING TOUR FOR SUNDAY AT 2:30PM ON AUGUST 5TH HOPE TO SEE YOU THEN



3 Dec 17, 01:49 PM

ingaverb16: Hi everyone...I have to work tonight I jumped tour but can't play...I will talk to you soon have a great week...God Bless!!! Love you all!!!
22 Oct 17, 01:37 PM

listy169:

Emma Louise
22 Oct 17, 04:02 AM

evnsplyr97: Hi EmmaLouise welcome to TheGinners. Our tours are at 2.30pm est on Sundays. If you would like a Bowling tour on another day please message one of the admins
21 Oct 17, 04:17 PM

EmmaLouise: help!!!! do you have any tournaments going on? or will you tell me how to find them? i'm very new to these & need a littlr help.thank you in advance!!!
26 Jul 17, 10:25 PM

ingaverb16: Hi Danny and Paula I had to get a new club pogo account it is a long story but if you would add my new name to your pogo friends list I would thank you so much it is ingaverb16 thanks!!!
25 Jun 17, 03:11 PM

evnsplyr97: Welcome to THEGINNERS Scrubgru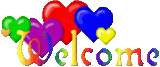 20 Dec 16, 04:42 PM

verbpnkn16: Hi Paula and Danny sorry I have not been around I have been without my computer at home for a few days...I have it back now...I missed you and hope to talk to you soon...love you!!!
19 Oct 16, 01:59 PM

Guest: ThankYou and best regards!
19 Oct 16, 01:59 PM

Guest: I could need this account in context of a study I'm working on. Please let me know if you would be so kind to give it free.
19 Oct 16, 01:58 PM

Guest: I have a question regarding your twitter channel

@theginners

. It seems as if the account is inactive. Therefore I am asking if its still in use and if its possible that you delete it.
19 Oct 16, 01:53 PM

Guest: hey there. is there a ginners-Admin arround?
16 Jun 16, 03:05 PM

Tbear5777Plyr:
Way to go on the tourney win, Paula!
16 Jun 16, 03:03 PM

Tbear5777Plyr: Sorry about that. I think my wireless adapter is dying; I am having issues with my internet disconnecting.
8 May 16, 12:10 PM

verbpnkn16: Happy Mothers Day everyone!!!
25 Apr 16, 09:01 AM

verbpnkn16: Hi everyone I can't be in tours today I have a bone scan today, hopefully I can jump the tours tomorrow I love you all!!!
21 Apr 16, 10:25 AM

evnsplyr97:

to THEGINNERS boomboomdany4062
16 Apr 16, 12:28 PM

Tbear5777Plyr: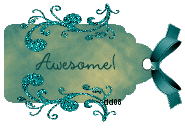 It's the weekend!