20 Jan 18, 06:11 PM

H2OTessie: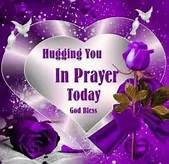 PLEASE KEEP DEMI IN YOUR PRAYERS. SHE JUST CAN''T KICK THIS FLU BUG THIS YEAR AND IS AGAIN,BACK IN BED. LET'S PRAY SHE GETS OVER IT AND GETS BACK IN HERE BOWLING OR CANASTA!
19 Jan 18, 11:04 AM

H2OTessie: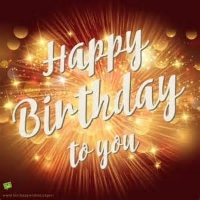 SENDING HAPPY BIRTHDAY WISHES TO WILLOW AND MANY,MANY MORE! HOPE THIS DAY IS RESTFUL YET FUN!
16 Jan 18, 11:29 PM

H2OTessie:

PLEASE,TOO HOT FAMILY, KEEP RICK (ROAD WARRIOR) IN OUR PRAYERS IN THE RECENT DEATHS OF HIS SISTER IN LAW AND A COUSIN. PLEASE LET HIM KNOW WE ARE HERE FOR HIM--EVEN THOUGH I JUST FOUND OUT TONIGHT. SENDING COMFORTING PRAYERS TO YOU RICK AND YOUR FAMILY.
16 Jan 18, 07:39 PM

H2OTessie: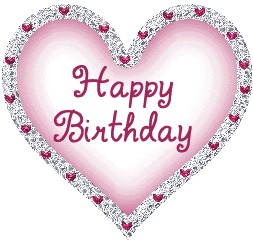 WISHING A VERY HAPPY BIRTHDAY TO AUSSIE AND MANY,MANY MORE!!!
16 Jan 18, 06:39 AM

estelle: HELLO TO ALL MEMBERS OF OUR SYSTER LEAGUE PLEASE JOIN US TONIGHT AS WE CELEBRATE OUR 1 YEAR ANNIVERSARY IN STARZ1RADIO AND IN A 20000 LSDDERBUXS TOUR AT 8PM IN AMAZING MINIS PRIZES WILL BE GIVEN OUT IN CGAT AND TOUR ROOM FOR ANSWERS TO TRIVIA GAMES
13 Jan 18, 11:49 AM

H2OTessie:

JUST TO CLARIFY THE BOL TOUR TONIGHT! THE BOL IS TOO HOT LEAGUE--WITH REPRESENTATION BY LARRY,PLAYER,JS,ELLIE,WARRIOR,CHRISTIE,OLDDOG, BPET WITH DENNIS AND TESS AS STANDBY SHOULD ONE OF THE TEAM MEMBERS NOT BE ABLE TO PLAY. THESE MEMBERS BOWLED IN TWO TOURS TO QUALIFY FOR THE BOL. SPACE IS VERY LIMITED----SO IF YOU QUALIFIED PLEASE REGISTER EARLY AND BE THERE -8 PM. JANUARY 13TH. TONIGHT!!!! BRING HOME THE WIN GANG--AND LET'S HAVE FUN!
12 Jan 18, 11:55 PM

Larry4578P:

TO ALL MEMBERS THAT EITHER MADE THE TOO HOT TEAM OR BACK-UP FOR THE BOL PLZ GET CHECKED IN FOR HOT AND LETS ALL BRING OUR A+ GAME AND HAVE A BLAST.EVEN THOUGH WILL ONLY BE A FEW SPOTS LEFT IN ROOM FOR OTHER PEOPLE AFTER BOTH TEAMS ARE CHECKED IN AND SORRY MORE CANT BE THERE PLEASE CHEER US ON AND SUPPORT LEAGUE BY MAKING SURE ENOUGH ROOM FOR TEAMS TO GET IN.TYVM AND REMEMBER TO CHEER ON YOUR TOO HOT TEAM MADE UP OF LARRY,PLAYER,WARR,CHRISTY,BPET,JSNOW,ELLIE AND OLDDOG AND TO OUR TEAMS BACK-UP
6 Jan 18, 03:36 PM

Larry4578P:

TO ALL MEMBERS OF TOO HOT.SUNDAY AT 6PM LEAGUE TIME AND HOSTED BY HOT WILL BE A TOC TOUR.LOVE TO SEE AS MANY OUT AS POSSIBLE AND FILL UP HOT'S TOUR AND TRY GETTING YOUR NAME ON THAT TROPHY TO BOOT.
5 Jan 18, 12:34 AM

Larry4578P: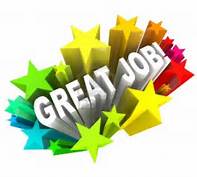 DENNIS FOR SECURING 1ST STAND-BYE SPOT IN THE BOL AND
5 Jan 18, 12:31 AM

Larry4578P:

TO LARRY,JS,ELLIE AND DOG AND
5 Jan 18, 12:02 AM

Larry4578P: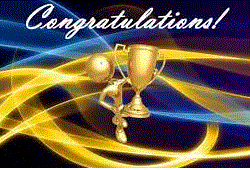 CG ON HOSTING AN AWESOME D/E TONIGHT TO GET THE REST OF OUR TEAM WITH A VERY NICE 12 MEMBERS SHOWING UP TO SEW UP THE TEAMS FINAL 4 AND STAND-BYE.WAS A ROOM FULL OF GREAT BOWLERS AND HAD ONE HECK OF A TIME.
3 Jan 18, 11:21 PM

Larry4578P: FIRST OF ALL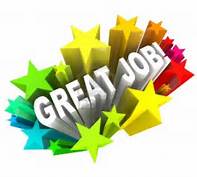 TO PLAYER FOR WINNING HOT'S WEDS.7PM D/E AND AN EXTRA BUXX AND

TO PLAYER,WARRIOR,RON AND CHRISTY FOR MAKING THE FIRST HALF OF THE LEAGUE'S TEAM FOR BOL.AND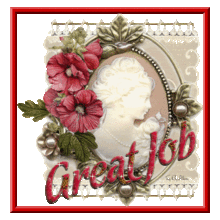 TO TESS FOR SECURING A STAND BYE SPOT.WAS A GREAT TOUR AND HOPE CAN GET REST MEMBERS OUT THURS. NITE FOR CG'S 10PM TOUR TO SECURE UP THE TOO HOT TEAM.
3 Jan 18, 09:51 PM

H2OTessie:

JUST WANT TO THANK OUR LORD FOR ANSWERING THE PRAYERS THAT HAVE BEEN ASKED FOR LARRY AND HIS MOM. HIS MOM'S REPORT CAME BACK BENIGN AND LARRY HAS BEEN TOLD--ONLY 3-4 TREATMENTS AND THEY GOT THE CANCER-SO THANK YOU ALL OF OUR TOO HOT FAMILY FOR ASKING FOR HEALING AND TO GOD FOR ANSWERING OUR REQUESTS!!!
2 Jan 18, 11:25 PM

Larry4578P:

AS SAID LEAGUE IS GOING TO BE OPEN EARLIER HOURS SOON.WE ARE ALWAYS RAREING TO GO AT 4PM BUT AS OF THIS THURS. WILL BE TAKING US TO 3PM.THE MORE OF OUR MEMBERS THAT ARE COMING BACK FROM VACATIONS OR ILLNESS THE SOONER OUR STAFF WILL GET US OPEN.HERE'S TO A GREAT YEAR HOTTIES.
2 Jan 18, 04:32 PM

H2OTessie: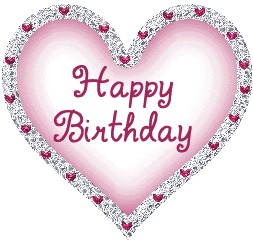 WISHING YOU,MARYATCLEMON A VERY HAPPY BIRTHDAY AND MANY,MANY MORE!
2 Jan 18, 12:28 AM

Larry4578P: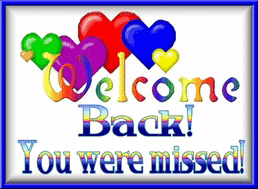 CG GREAT TO SEE YOU WELL ENOUGH TO HOST LAST NITE AND BACK IN THE SCHEDULE.YOU WERE MISSED AND TY TO HOT AND JEN FOR COVERING HER TOURS TIL SHE WAS ABLE TO COME BACK TO US,YOU LADIES ARE ALL GREAT.
2 Jan 18, 12:25 AM

Larry4578P: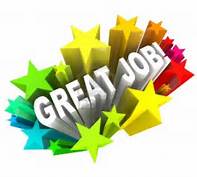 TOW ON WINNING,WAS AN AWESOME D/E LAST NITE WITH 7 MEMBERS AND SOME GREAT SCORES AND A LOT OF FUN.HOPE TO SEE ALOT IN OUR FUTURE BUT GREAT WAY TO KICK OFF THE NEW YEAR
1 Jan 18, 02:15 PM

emtdm12558:
Don my friend you are going to be so missed here. You were always an inspiration to all our members. R.I.P until we meet again in Gods loving arms.
1 Jan 18, 01:28 PM

Larry4578P: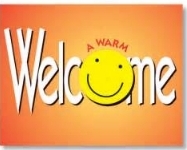 TO BEARLYHOME530 WHO HAS JOINED THE TOO HOT FAMILY SO WELCOME ABOARD AND LOOK FORWARD TO SEEING YOU IN THE ROOM AGAIN AND IN ONE OF THE TOURS.
1 Jan 18, 09:26 AM

Wrath343: Don was a big part of our TooHot family. Don buddy I hope you can hear me when I say you will be sorely and sadly missed. You have certainly earned your place in the Toohot Hall of Fame and you presence will be missed. Rest well my friend and dont forget to look in on us .

1 Jan 18, 01:12 AM

Larry4578P: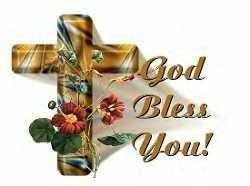 LOOKING UPON US NOW MY DEAR FRIEND.SUCH A SAD FEELING FELT THRU ME WHEN HEARD OF PASSING BUT KNOW YOU KIND OF GUY THAT WANTS ME TO REMEMBER ALL THE FUN TIMES WE HAVE HAD OVER THE YEARS.REST WELL MY FRIEND
31 Dec 17, 11:06 PM

alkippeequis: Thank you Hot for the beautiful tour pages. I absolutely loved them.
31 Dec 17, 11:01 PM

alkippeequis: I am very sorry to learn about don passing. Rest In Peace Dear Don. I always enjoyed bowling with you.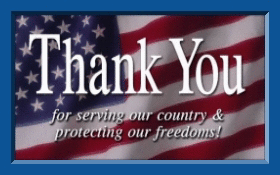 31 Dec 17, 05:52 PM

Hot2trot1971: SS TO HEAR ABOUT DON PASSING AWAY HE WAS A VERY NICE GUY HE WILL BE MISSED BY HIS TOOHOT LEAGUE FAMILY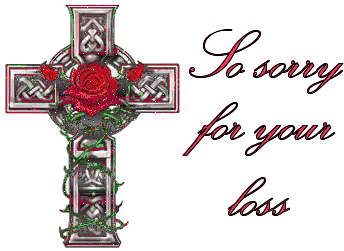 31 Dec 17, 05:33 PM

H2OTessie: HAPPY NEW YEAR TO ALL MY TOO HOT FRIENDS AND FAMILY. WISHING WRATH, DEMI, LARRY,SONJA AND ALL THE STAFF AND ADMINISTRATION ALONG WITH OUR SISTER LEAGUE, THUMPER RULES AND OUR SPONSOR, STARZ 1 RADIO A VERY HAPPY, HEALTHY NEW YEAR!!!!!
31 Dec 17, 05:29 PM

H2OTessie: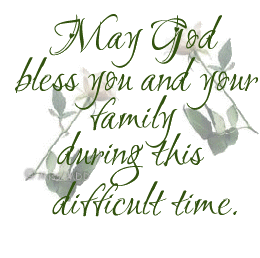 SO VERY SORRY TO HEAR THE SAD NEWS OF DYNAMITE DON PASSING. HE WAS A SPECIAL PERSON AND I SO ENJOYED BOWLING AGAINST HIM. MAY HE REST IN THE LOVING ARMS OF OUR LORD AND NO LONGER BE IN PAIN. THANK YOU JOLIET FOR LETTING US KNOW. I HAD SENT HIM MANY,MANY LETTERS IN REGARDS TO HIS NOT JOINING US IN TOURS. NOW HE WILL BE WITH US---LOOKING DOWN FROM HIS NEW HOME WITH THE OTHER TOO HOT ANGELS. R.I.P. SWEET DON.
31 Dec 17, 03:42 PM

jolietjulie: Thoughts and prayers are needed for the family of Dynamite Don7. He passed away peacefully on December 28, 2017 surrounded by his family. He will be missed
31 Dec 17, 03:29 PM

Larry4578P: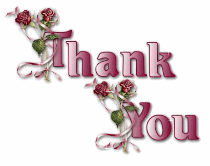 TO ALL THAT HAVE SUPPORTED ME BOTH FROM MEMBERS AND STAFF SINCE COMING BACK HOME TO TOO HOT.HOPE ALL HAVE A GREAT NEW YEAR'S EVE AND WILL TALK TO YOU ALL IN THE NEW YEAR BUT I HAD TO DROP MY TOURS TODAY AS HAD A HEALTH ISSUE COME UP AND I HAVE TO OBEY MY INNER SELF AND RELAX.SO SORRY FOR THIS MY FRIENDS AND HOPE DIDN'T DISAPPOINT TOO MANY WITH TOURS DOWN.
30 Dec 17, 10:28 PM

Larry4578P:

STARTING TO SLOWLY BUT OPEN UP TOO HOT EARLIER AND EARLIER TO GET US TO A FULL DAY.BUT DEFINITELY NEED OUR MEMBERS SUPPORT ON THIS ONE.SO HOPE TO SEE YOU IN THE ROOM AND START CHEERING IN THE NEW YEAR WITH YOUR SECOND FAMILY.
30 Dec 17, 05:03 PM

H2OTessie: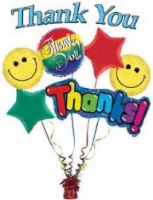 THANK YOU TO HOT (AND DEMI) FOR ALL THE LOVELY NEW HOME PAGE ANNOUNCEMENTS AND ESPECIALLY THANK YOU TO LARRY WHO IS DOING HIS BEST TO KEEP THIS LEAGUE GREAT!!! THANK YOU TO THE HOSTS FOR THE MANY TOURS--LARRY,HOT,JEN,CARRIE,CG,DEMI , AND WRATH. WE SO APPRECIATE YOU BUT NEVER TAKE THE TIME TO SAY THANK YOU. LET'S TRY TO DO A BETTER JOB IN 2018 IN THANKING THOSE AROUND YOU FOR THEIR TIME, WORK AND LOVE FOR THIS LEAGUE.
30 Dec 17, 03:25 PM

Larry4578P:

MAKE SURE ENTER TOURS IN THRU THE TOUR PAGE AS HOT HAS GOTTEN SOME VERY NICE PAGES UP THERE FOR US AND WOULD REALLY LIKE ALL TO SEE AS I THINK THEY ARE GREAT AND AN AWESOME WAY TO CLOSE DOWN XMAS AND BRING IN THE NEW YEAR.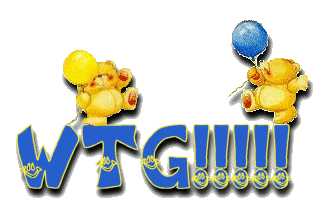 HOT AND THANK YOU FOR YOUR EXTRA TIME IN DOING THESE.
29 Dec 17, 11:17 PM

Larry4578P:
CAN'T SAY IT ANY BETTER THAN TESS BUT I TALK TO CG ALL TIME ON PHONE AND PLEASE ALL SEND OUT YOUR THOUGHTS AND PRAYERS AND BRING OUR CG BACK TO US IN HEALTH
29 Dec 17, 09:02 PM

H2OTessie: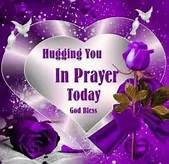 PLEASE KEEP CG IN YOUR THOUGHTS AND PRAYERS. SHE IS HAVING MULTIPLE HEALTH ISSUES WITH HER HEART AND HIGH BLOOD PRESSURE. PLEASE LORD, PLACE YOUR HEALING HANDS ON OUR CG AND BRING HER BACK TO US IN BETTER HEALTH AND WITH A LOWER BLOOD PRESSURE!
28 Dec 17, 10:58 PM

Larry4578P:

RoadWarrior on winning thurs. nites D/E.And thx once again hot who helped me fill in while cg is sick.
28 Dec 17, 06:49 PM

H2OTessie: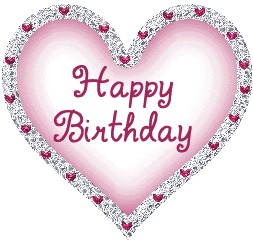 WISHING TAMMY A VERY HAPPY BIRTHDAY AND MANY,MANY MORE!
28 Dec 17, 03:07 PM

Larry4578P:
HOT FOR CORRECTING ME ON MY ERROR IN POSTING LAST NITES D/E AS DEN IS OUR WINNER.SORRY ABOUT THIS ERROR IN POSTING BUT BONUS BUXX HAS BEEN PASSED OUT CORRECTLY AND
DEN
27 Dec 17, 11:56 PM

Larry4578P: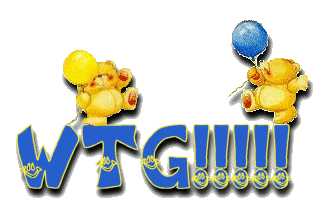 ON WINNING CG'S WEDS NITE D/E HAWK AND ONCE AGAIN TY HOT FOR TAKING OVER AND GET WELL SOON CG
27 Dec 17, 12:21 AM

Larry4578P:

SOON OUR OWN HOST CG AND TO ANNIE OF STARZ1RADIO.BOTH NEEDED AND MISSED.
27 Dec 17, 12:18 AM

Larry4578P: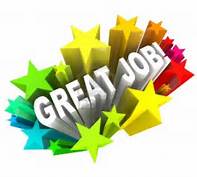 ON WINNING LAST NITES D/E HAWK AND THANK YOU HOT FOR SUBBING FOR CG.
26 Dec 17, 07:03 PM

H2OTessie: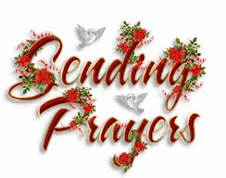 SENDING HEALING PRAYERS TO ONE OF OUR HOSTS,CG AND TO ANNIE BLUE OF STARZ1 RADIO. PLEASE LORD,HEAL THEM AND BRING THEM BACK TO ALL OF US