13 Dec 17, 08:55 PM

timbergeron2003: Hey all Merry Christmas
2 Dec 17, 08:03 PM

bmoody4191:
and prayers for you OLC. I hope everything turns out ok!
29 Nov 17, 08:45 PM

olc1953: im so sorry I wasn't around today my sister had surgery for her cancer so i will be with her a few days keep her in your prayers please thank you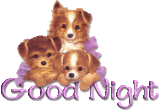 22 Nov 17, 03:07 PM

snowglobelady47: HAPPY THANKSGIVING TO DRACOS LEAGUE
14 Nov 17, 07:27 PM

sierrabuffy: so sorry about my tour this morming, cable guy was here and took everything down to fix a problem with our TV service.
hope you can jion me tomorrow!!
9 Nov 17, 01:16 PM

bigmamabryant: plz join me at 7 pm for my 100th tour 4 round true swiss 20,000 buxxs to winning team or teams ty
30 Oct 17, 11:32 PM

snowglobelady47: HALLOWEEN TO ALL MY DRACOS FRIENDS
28 Oct 17, 12:42 PM

bmoody4191:
to RSP and Toby. Have a great day!
20 Oct 17, 08:01 PM

rmmack50: oh well finally home to join and says java out of date. Sorry
11 Oct 17, 05:51 PM

bigmamabryant: I have tours set for 6 and 6:30 been trying to log on since 5 p.m. but my computer did an update now I can't get anything to load can someone cover my tours plz