22 May 18, 07:20 AM

bigmamabryant: MY MORNING JUMPERS PLZ JUMP THE TOURS I HAVE SET FOR 200 BUXXS ENTRY FEE CAUSE SOMETHING IS WRONG WITH THE 300 BUXXS ENTRY FEE TOURS
9 May 18, 04:58 PM

warped62: where is everyone?
3 May 18, 03:16 PM

LJ525: Okay, so IDK where the "3" came from in my last post. It's 14 gems up for grabs. LOL
3 May 18, 03:15 PM

LJ525:
3 GEMS UP FOR GRABS!!!! Tonight's 2v2 Lottso at 7PM will feature a game of Mad Gabs in chat during tourney. Winner gets any Pogo item worth up to 14 gems!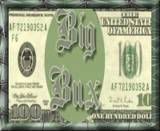 to tourney winners!
27 Apr 18, 12:07 PM

LJ525:

HOSTS V PLAYERS 7PM Sat 4/28 in Lottso!
Come and win lots of BUX and GEMS! Hosts, don't forget to wear your:hosju:
26 Mar 18, 06:24 PM

bakegirlph: My modem died. I will be back soon!
18 Mar 18, 12:58 PM

bmoody4191:

If you want to play Tri Peaks at 7:30 Monday try to have Tex (the guy in the game) all the way to the left. We need him at the start to make everyone even starting out. I hope to c u there!
15 Mar 18, 01:35 PM

LJ525: If you didn't see the announcement at the top of the page.. please look. I'd also like to suggest badge chaser tourneys. :)
14 Mar 18, 06:31 AM

kat24354: Thank you bakegirl for the ladder bux
12 Mar 18, 05:01 AM

olc1953:
BIGMAMABRYANT MAY YOU ENJOY MANY MANY MORE LOVE YA SWEETIE