11 Oct 17, 04:51 PM

bigmamabryant: I have tours set for 6 and 6:30 been trying to log on since 5 p.m. but my computer did an update now I can't get anything to load can someone cover my tours plz
29 Sep 17, 07:29 PM

Huh: Cubby and I are hosting Players vs Hosts on Tuesday evening @ 700 in Lottso. Hope to see you there. Please make sure to jump the correct tour.
27 Sep 17, 07:36 PM

LJ: I sent you a Pogo message, uncrn... welcome to the league. :)
24 Sep 17, 06:41 PM

uncrn1965P: you can leave me a message in my pogo inbox if you can help
24 Sep 17, 06:40 PM

uncrn1965P: i joined your league but can not get into the pogo game rooms you play in. cn anyone help me with this. i have even tried your room links and still can't get in.
16 Sep 17, 08:51 AM

bmoody4191: I will also have a Beat the Score contest for the top 2 scores in the 5:30-7:00 1 vs 1 tours with M & M or Mini Mall item up to 20 gems.
16 Sep 17, 08:49 AM

bmoody4191:
Tonight 9/16/17 we will have a birthday tour for Sierra in Lottso teams. I will give away a Mix and Match or Mini Mall item up to 20 gems to winning team.
15 Sep 17, 10:03 AM

bigmamabryant: Computer decided to do update when I logged on will be there as soon as its done
9 Sep 17, 11:40 AM

shaunamariemn78: LOL Moofy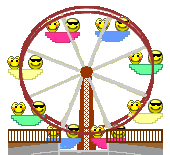 9 Sep 17, 11:06 AM

bmoody4191: They are coming for you Huh!